Organic Tomato Seeds
Additional Characteristics
Shop a wide variety of tomato seeds and plants. Several colors, sizes, shapes and taste you are sure to find some tomatoes that will work for you. Choose from cherry, beefsteak, slicers, roma and more!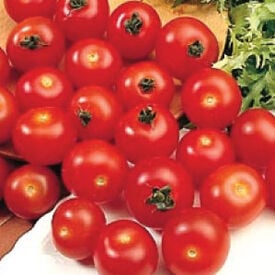 The Large Red Cherry Tomato is the perfect little mouth watering fresh eating tomato that grows in clusters and is the perfect addition to salads! This variety grows on hardy vines, with green foliage that produces green fruits that may be picked early for pickling, while the ripe ones are used fresh or for preserves.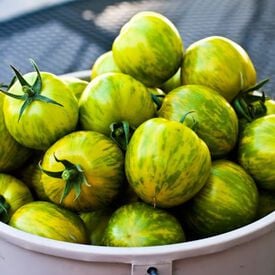 The Green Zebra is a beautiful gold ripening tomato with dark-green "zebra-like" stripes that has an extra tasty lemon-lime flavor. This small 2-inch tomato variety is great for adding extra color in salads and sauces. Once you start growing Green Zebra's in your garden, you will keep them for years to come!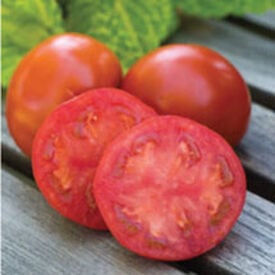 The Sweet Seedless Tomato is just like it name says, sweet with very few seeds! This juicy orange-red tomato variety is an extra tasty, very early tomato! Since this tomato has minimal seeds to digest, it offers a very outstanding taste. Since the Sweet Seedless does not store its sugars within its seeds, the sweetness is transferred to the flesh, making it extra tasty! This fast maturing, very sweet variety must be grown away from other tomatoes. Tomatoes may have some immature seeds.