(Pastinaca sativa) Parsnip roots are long, white, and, after a hard frost very sweet and spicy. Parsnips can be stored well after a spring or fall harvest. Although they can be eaten raw, they are primarily cooked by boiling, baking, roasting, or used in stews, soups and casseroles.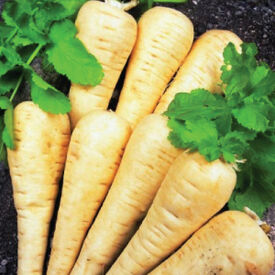 Hollow Crown Parsnip is an old heirloom with the best crisp, parsnip taste of all! This variety produces a 12-14" tapering root that is 2-3" wide. Hollow Crown is a valuable winter food source that is best if eaten after the first frost as this causes them to produce more sugar.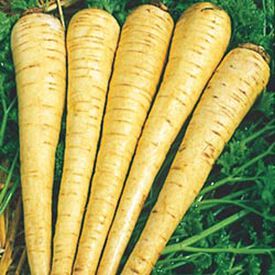 All American is a high yielding parsnip with a tender white flesh! This parsnip variety has a mild, delicate flavor that is a good, frost-resistant keeper. All American is extra sweet when dug in the fall.