Organic Swiss Chard Seed
Additional Characteristics
Swiss Chard is easy to grow, close relative of garden beets. It has several uses and will provide fresh greens all season from one sowing. Chard can be used as microgreens, baby-leaf and full-size production. Urban Farmer offers several varieties of Swiss Chard seeds for home gardens and small market growers.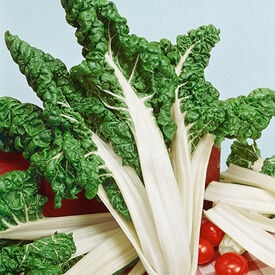 Fordhook Giant is a popular standard for many home gardens. This variety is one of best tasting Swiss Chards! The Fordhook Giant grows to be a dark glossy green color with a deeply savory leaf. Certified Organic.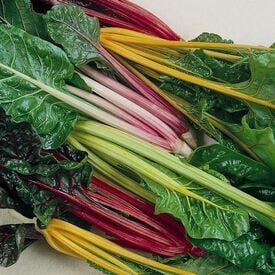 The Rainbow Blend Swiss Chard will brighten up any dish! The beautifully colored and delicious Rainbow Blend is a mixture of different red, orange, pink, yellow and white chard. These stunning leafy greens are a staple to any garden or meal. The glossy dark green leaves have a crisp texture that can't be beat. Certified Organic. Learn more about our organic seeds.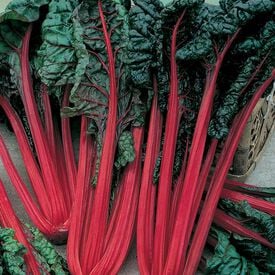 This Swiss Chard has a deep crimson stalk that runs into the veins of the leaves. The leaves are glossy dark and heavily crumpled. Cardinal's stalks can be cooked like asparagus while the leaves like spinach. However both can be used raw. Certified Organic.