Organic Squash Seeds
Additional Characteristics
Squash is one of the fastest growing vegetables in the home garden. It comes in so many shapes, sizes, flavors, and colors. Squash has two main types: summer or winter. Both have excellent nutritional value and a wide range of uses.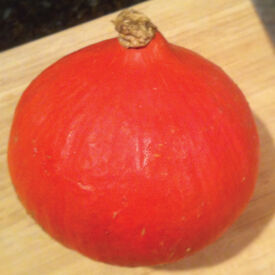 The Red Kuri is a delicious red and uniquely shaped Japanese winter squash. This variety matures small fruits that reach to be 10 lbs. each with a slight teardrop-shape. The Red Kuri has a smooth golden flesh that is dry, sweet and rich. This squash is a great yielding and keeping variety. Certified Organic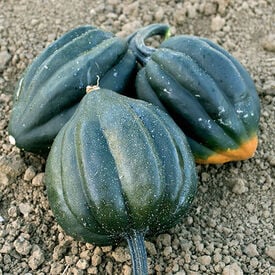 The little Table King Bush Squash is a nice compact winter squash variety that is perfect for a small home garden! This 2 pound fruit is excellent for baking, stuffing or roasting. This little squash is an All-American Selection winner for a reason! The glossy dark green ribbed exterior is a nice contrast with the thick pale orange flesh. The flavor even improves in storage. Certified Organic. Learn more about our organic seeds.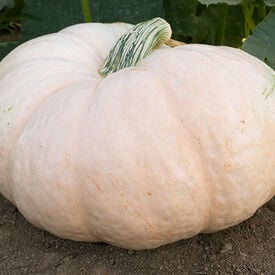 The Amish Pie Squash is an heirloom winter squash that originated in 1999 from an Amish gardener in the mountain region of Maryland. This large squash can weigh 60 to 80 pounds and is the perfect squash for canning. Just like its name, this variety's thick, sweet flesh is perfect for making pies. Certified Organic. Learn more about our organic seeds.