(Origanum vulgare) Oregano is a popular perennial that is great for flavoring meats. A strong flavor so only a small pinch is needed. A very hardy plant that should be pinched back continuously or harvest from the plants frequently to keep them bushy.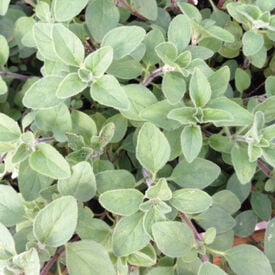 The Greek Oregano is a popular herb with an excellent flavor that is a must for many Italian dishes like fish, pizza, tomato sauce and dressings. This perennial has a stronger and more aromatic fragrance than the common oregano and is known for its culinary and ornamental uses. Enjoy the Greek Oregano's beautiful purple blooms all summer long!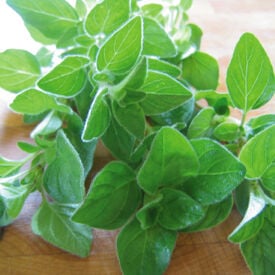 The Italian Oregano is a widely grown perennial that is most known for its small, flavorful leaves that add a delicious pungent taste to any dish! Used fresh or dried, the Italian Oregano will add that extra "bam" to all your Italian, Spanish and Mexican dishes.