Heuchera is a favorite because of its beautifully colored showy leaves. This bright foliage can be enjoyed spring until frost! The Heuchera plants are shade-lovers and grow great in a container or border.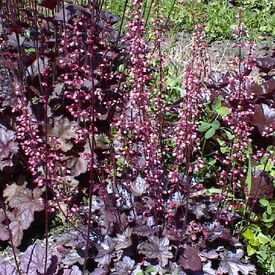 The Coral Bell's Purple Palace Heuchera is a beautiful dark purple colored flower that makes for a wonderful ground coverage. This beautiful variety produces ivy-shaped leaves with a mahogany-red stem.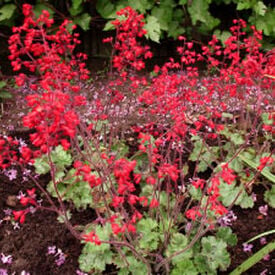 The Ruby Bells Heuchera produces an abundance of intense deep red flowers that make a wonderful, bold statement in any garden! This variety's sweetly fragrant flowers contrast nicely with its richly, bright green foliage.