Marjoram can be used in many different culinary dishes such as salads and mixed in with vegetables. It can be used for herb butters and vinaigrettes and is also grown for its fragrant scent. Marjoram also attracts pollinators such as bees and butterflies to the garden.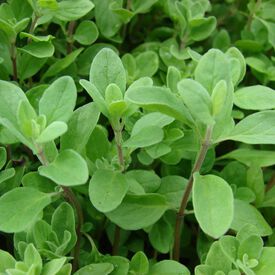 The delicious aroma of the Sweet Marjoram is similar to oregano or thyme, but has a sweeter fragrance that adds a mild and fresh taste to different dishes. This variety is a compact plant with beautiful, edible flowers, which have a mild and marjoram-like flavor, and can be used to garnish salads, soups, stews, sauces, and stuffing. Both the leaves and flowers of the Sweet Marjoram pairs well with citrus, mushrooms and fish.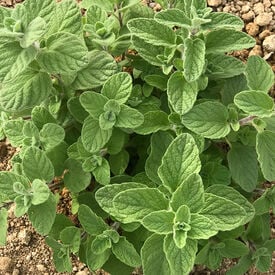 A relative or Oregano with a zesty flavor. Originally from the Mediterranean this spice has been used for centuries to flavor meals. Combines flavors of sweet marjoram, thyme and oregano all in one!