Organic Carrot Seeds
Additional Characteristics
We choose organic carrots that are perfect for any type of garden, from home gardeners to market growers. Carrots bring bountiful nutrients to the table, as well as a delicious sweet flavor and a burst of color. Choose from our wonderful selection of non-GMO, organic carrot seeds that are sure to be a great addition to your garden.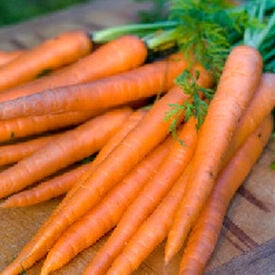 The Danver 126 is a great tasting favorite that is now also available as organic! This carrot was bred for heat resistance and will produce high yields. This carrot has a beautiful bright color with smooth skin. The Danver 126 is perfect for home gardeners and market growers alike.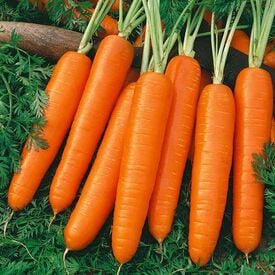 The fine smooth texture of the Nantes carrot makes it perfect for fresh eating, freezing or juicing! This bright orange carrot is a garden favorite. Nantes has an excellent sweet flavor as an early baby carrot. It can be over-wintered or grown in high tunnels for a spring harvest. Certified Organic. Learn more about our organic seeds.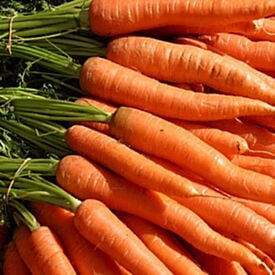 Little Finger carrot is a baby gourmet Nantes type that develops color quickly for early pulling. The most popular variety of baby carrots. Tender, sweet miniature carrots are ideal for eating fresh, canning or pickling. Conventional seed available.