Help support your garden plants with trellis netting.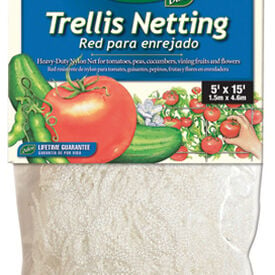 Made from heavy duty nylon netting that is ideal for growing tomatoes, peas, and vining crops!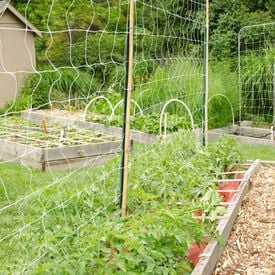 Great for crop support trellis for vegetables and flowers. Suspend above ground so plants can be supported as they grow upwards. Great for hydroponic plant support as well.