Greens can be harvested while young for tender small leaves and can wait to maturity for large yields. Greens add exquisite flavor, color and texture to any dish. At Urban Farmer, we select the highest quality of organic greens seeds that are a perfect addition to any garden, home or market.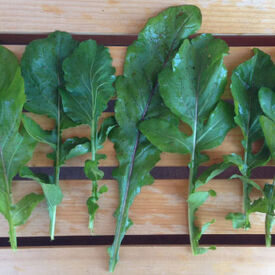 The Roquette Arugula has tender smooth leaves that thrive in the cooler weather. This peppery-mustard-flavored arugula is a staple of fine cuisine! The Roquette Arugula grows fast and is great for spicing up any meal! Conventional seed available.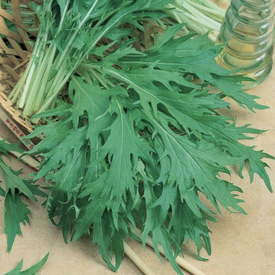 Organic - Mizuna Green Mustard is a tasty Asian spinach variety that is amazing raw in different salads or cooked. This variety's narrow green leaves are very tasty and have a non-pungent flavor. Mizuna Green Mustard is fast growing and produces high yields. This green is popularly used in many salad mixes! Conventional seed available.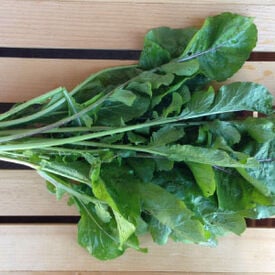 Astro Arugula is a popular arugula type with spicy flavor! This standard arugula is grown for it's long, green leaves. Astro is fast growing and will withstand cold temperatures. This arugula is best harvested at baby size. If you want to spice up your salads and meals, then the Astro Arugula will be the perfect addition to your garden! Certified Organic. Learn more about our organic seeds.