Petunias add the perfect pop of collar to any garden. They are great for garden beds, containers, hanging basket or as a border. Enjoy their explosion of color from the start of summer to late fall!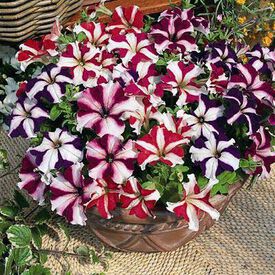 The Petunia Ultra Mix is a compact, early flowering variety that blooms an awesome array of purple and red striped flowers! This mix of great performers shows its uniform color on bushy plants with excellent weather tolerance.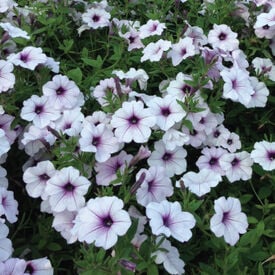 The Tidal Wave Silver Petunia is a powerful spreading petunia that will add a beautiful pop of purple and silver to any garden! This petunia variety is a great hedging flower for landscaping, mounds like a shrub, spreads like an eagle. Seed pellets for easy handling
The Petunia Aladdin Mix is a slightly mounted plant that produces old fashioned ruffles and waves that will bloom all season long! The Aladdin Mix has been an American favorite for over 30 years ago.