Ageratums have really withstood the test of time. An ageless classic that does well in containers and pollinator gardens. We prefer varieties that make great cut-flowers and bouquets. Blooms offer a wide range of colors from lavender to pink, mauve, and white. Ageratum is also known as floss flower or blue mink.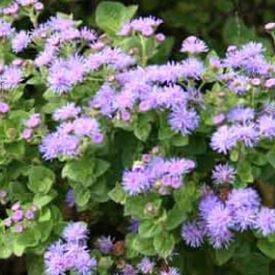 The Aloha Blue Ageratum is a beautiful, tropical looking clustering flower that was bred for compactness and pack performance. This attractive variety produces many little purple-blue blooms and will deliver an excellent garden performance.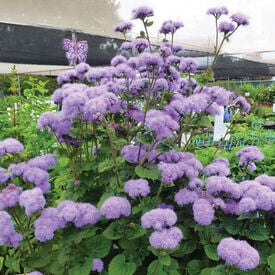 An excellent cut flower for home gardens and market growers. Blue Horizon has nice long stems and multi-branching habit making it ideal for farmers' market and roadside sales.