Gaillardia, or Blanketflower, is a beautiful perennial wildflower. These plants produce stunning petals alternating different hues. Gaillardia plants are very versatile and can thrive anywhere. Enjoy these bright patterned blooms all summer long!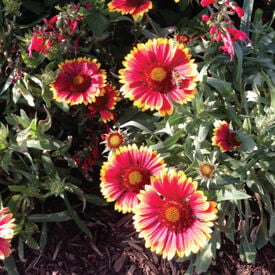 The Blanket Flower Gaillardia is a stunning perennial flowering plant that produces bright, uniquely colored pink to yellow blooms. This variety is extremely hardy and drought tolerant and looks extremely beautiful in any garden or bouquet.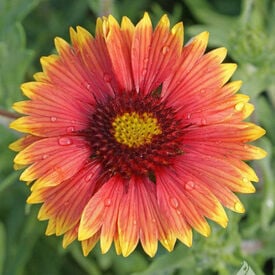 The Indiana Blanket Gaillardia produces beautiful petals that are pink in the center and transition to orange and yellow at the tips. This stunning variety grows to be 2' tall and act as great borders or adding color to a garden!