The Aquilegia (Columbine) blooms beautiful bell-shaped flowers that are popular amongst hummingbirds, bees and butterflies. The mid-spring blooms arrive right after early spring bulbs before peak garden season. Most Columbines will bloom for at least 4 weeks.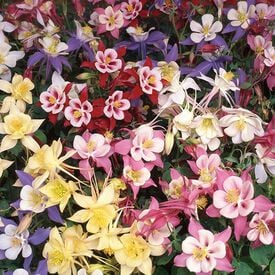 Swan Mix columbines is the best for bouquet cutting. Large, out-facing blooms of red, burgundy, blue or yellow with attractive cut-leaf foliage.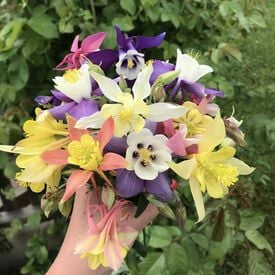 The McKana Giant Mix Aquilegia, or also known as Columbine, is a vibrantly colored mix of beautiful blooms on delicate foliage! This beautiful variety will bloom in late spring to early summer. The McKana Giant Mix will add a beautifully vibrant pop of color to your garden. These make for excellent cut-flowers and bouquets.