Okra is a delicious fast-growing vegetable that is popular for canning, pickling and slicing up for soups or stews. At Urban Farmer, we select our okra based on production, color and size. Our organic okra is of the highest quality and perfect for any garden. Okra is best picked young and tender at 3-4 inches long.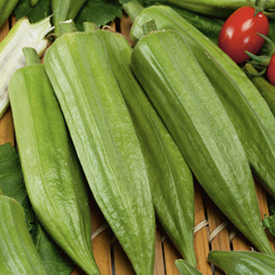 Organic - The Star of David is an Israeli okra variety with grooves, making it resemble a "star." This okra's unbranched stalks grow 8-10 ft. and produce 7" long pods with medium spines if left to mature.  Star of David is a bright green okra with purple coloration on top of leaf petioles and major leaf veins. This variety is best picked when small and will keep well. Conventional seed available.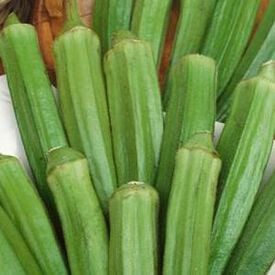 Clemson Spineless 80 Okra is the most popular okra found in home gardens and markets and an All American Selections winner for a reason! This high yielding plant that produces dark green, grooved pods that stay spineless and non-woody. Clemson Spineless grows to 4' tall and pods are most tender and flavorful when harvested at 3-4". Okra is excellent for pickling or cutting up and using and some fresh gumbo or strews. The Clemson Spineless 80 is a popular pick that is now available in organic seeds! Certified Organic. Learn more about our organic seeds.