(Artemisia dracunculus) Growing in popularity, Tarragon is a great addition to meat and egg dishes. Liquorice-flavored herb can be used either fresh or dried.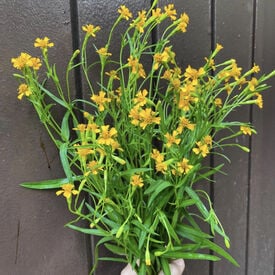 Culinary and medicinal as well as an ornamental herb. May replace French tarragon with similar aroma and overall appearance. Soft oval gray-green leaves, about 7cm long. Hardy perennial bush with an upright growing habit. Blooms late summer with clusters of golden flowers. A warm weather plant, performs best in full light.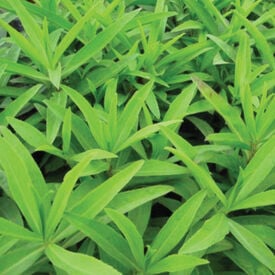 The Artemesia dracunculoides, or commonly known as Tarragon, is an aromatic leafy herb that is growing in popularity for its culinary uses. This herb is a tall vigorous garden plant that produces leaves that have a mild flavor, pairing well with fish, chicken and vegetable dishes.