What to Plant in September
Although September marks the beginning of fall, there are still a few fast growing vegetables that can be planted this month and be harvested before the first frost in most gardening zones. Remember to keep your soil warm by removing all mulch and maybe try using a plastic sheet to trap heat into the soil. Try these vegetables below and you can still take advantage of your garden this fall.
Listed below are flower, vegetable and herb varieties that are great to start planting in September based on the Hardiness Zone that you live in.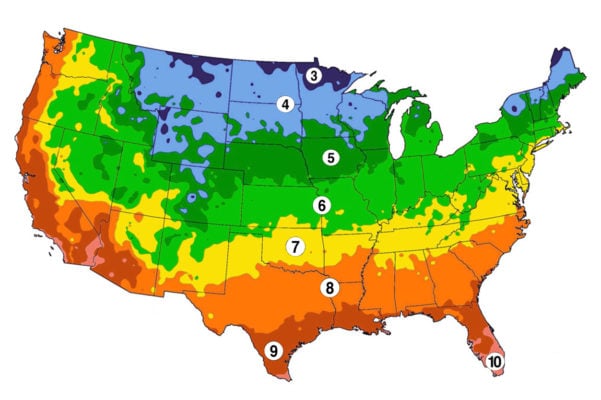 Blueberries (Zones 3-10):
Fall is the perfect time to plant delicious blueberry plants. Planting in the fall will allow for good root growth and early growth this coming spring.
Learn More: How to Grow Blueberries
Suggested varieties: Bluecrop, Blueray
Broccoli (Zones 5-9):
If you live in a warmer zone and can find a quick growing Broccoli variety, you can plant now to harvest well into November.
Learn More: How to Grow Broccoli
Suggested varieties: Calabrese, Early Purple Sprouting
Flowers (Zones 3-10):
September is a great time to plant those fall flowers. There are many varieties that can be planted this fall to start blooming early spring.
Suggested varieties: Asters, Calendulas, Cosmos
Garlic (Zones 3-10):
Garlic is a vegetable that can be planted in the fall for a larger and earlier harvest this coming spring.
Learn More: How to Grow Garlic
Suggested variety: Italian Red, California Early, Music
Lettuce (Zones 3-10):
You can sow lettuce late summer for a fall crop. Be sure to grow fast maturing varieties.
Learn More: How to Grow Lettuce
Suggested Varieties: Gabriella, Romaine Trio Blend, Green Ice
Radishes (Zones 3-10):
Radishes are a quick and easy vegetable to grow. Plant now and you can have them ready in 30 days!
Learn More: How to Grow Radishes
Suggested varieties: Butter Globe, Sparkler, French Breakfast
Spinach (Zones 3-9):
Spinach is more of a cool weather vegetable and is great to grow in September for a late fall/winter harvest.
Learn More: How to Grow Spinach
Suggested varieties: Bloomsdale, Olympia, Viroflay
If you would like to see a detailed map and planting schedule for your state please select below: