What to Plant in June
Most fruiting plants like tomatoes, peppers, and eggplants should already be in the ground. Many vegetables will still grow and produce even more quickly from seed planted in June when the soil is well warmed up and teeming with life depending on where you live.
Listed below are flower, vegetable and herb varieties that are great to start planting in June based on the Hardiness Zone that you live in.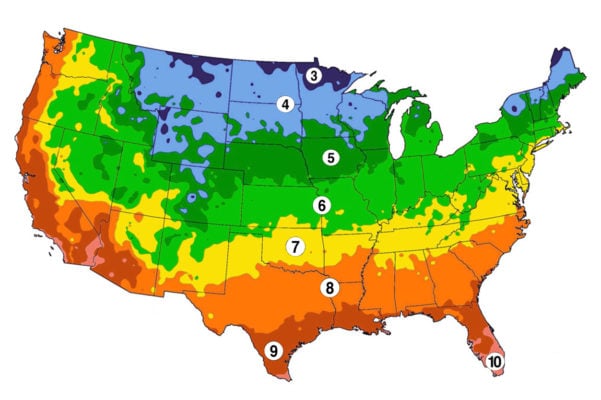 Beans (Zones 3-8):
Beans are great for a June planting in Zones 3-8. Beans are fast growing in warm soil will give you a crop in as little as 35 days with some varieties.
Learn More: How to Grow Beans
Suggested varieties: Harvester, French Garden, Midori Giant
Beets (Zones 3-6):
Sow beets now in Zones 3-6 for a fast, late summer treat!
Learn More: How to Grow Beets
Suggested Varieties: Chioggia, Cylindra
Cabbage (Zones 3-7):
Cabbage is one of the easier plants to grow in the garden. Make sure to select a variety that is right for your location (size and maturity length). Be sure to fertilize and water when cabbage heads begins to form.
Learn More: How to Grow Cabbage
Suggested variety: Copenhagen Market, White Stem, Red Acre
Carrots (Zones 3-7):
Planting carrots by mid-June in Zones 3-7 will yield a late summer crop that will keep in the garden until used.
Learn More: How to Grow Carrots
Suggested varieties: Parisian, Little Finger, Nantes
Corn (Zones 3-10):
One of the most rewarding and fast growing crops to grow in the summer. Corn is delicious when cooked only minutes after being pulled off the stalk. Try a small plot of corn, working your way to a large field of several varieties.
Learn More: How to Grow Corn
Suggested varieties: Buttergold, Sweet G90, Honey Select Sweet
Cucumbers (Zones 3-8):
Fast growing vine or bush cucumber plants can produce an abundance of cucumber fruits. Be careful to pick a variety for the space you have in your garden. Vine cucumbers can be the best tasting but need far more space than bush varieties.
Learn More: How to Grow Cucumbers
Suggest varieties: Spacemaster 80, Muncher, Marketmore 76
Herbs (Zones 3-10):
All Zones can plant an herb garden indoors or outdoors, but now is the time to plant heat loving herbs like basil, oregano, thyme and sage!
Learn More: How to Grow Herbs
Suggested varieties: Sweet Genovese Basil, Italian Oregano, Vulgaris Thyme, Broadlead Sage
Melons and Watermelons (Zones 3-8):
Tasty melons make for a great treat on hot, long summers and a staple for summer picnics and family fun.
Learn More: How to Grow Melons, How to Grow Watermelon
Suggested varieties: Honey Dew Stutz Supreme, Bush Sugar Baby Watermelon, All Sweet Watermelon
Peas (Zones 3-5):
For Zones 3-5 and 6 depending on weather, green peas and sugar peas are good to plant in June, and will produce a great summer crop of fresh, crisp peas.
Learn More: How to Grow Peas
Suggested varieties: Sugar Snap, Green Arrow
Summer Squash (Zones 3-10):
Summer squash sowing in June will lead to the perfect fresh squash and zucchini in July and August.
Learning Download: How to Grow Squash
Suggested Varieties: Cocozelle, Waltham Butternut
If you would like to see a detailed map and planting schedule for your state please select below: