Oriental, or Chinese, cabbage are cool season crops that grow best in spring and fall months. Most Oriental brassicas are called Chinese Cabbage in the West. There are many kinds of Chinese Cabbages, that can be grouped based on size, shape, heading and non-heading. Chinese cabbages are excellent for stir-fry and pickling.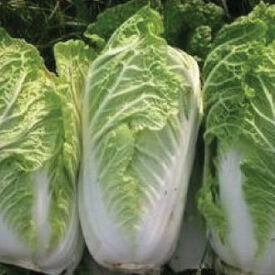 Interior is well blanched, crisp and tender. Michihili produces a cylindrical, leafy head. Light green leaves are very tender and delicious, excellent for stir-fry and pickling.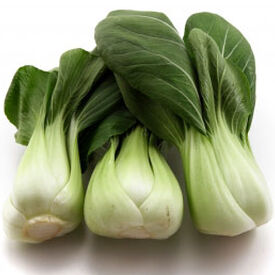 The White Stem cabbage or Bok Choy is a great tasting cabbage that is enjoyed cooked or raw. Bok Choy is a Chinese white cabbage. Bok Choy is grown for its stalks which are used in different oriental dishes. Can be grown as a spring and/or fall crop.
A beautiful oriental cabbage with maroon leaves and white midribs. Best to harvest outer leaves as needed for kimchi or crisp, colorful winter salads.