Iceberg is a very popular supermarket lettuce. Great for shipping and storage length. Iceberg has a compact head with crisp, pale green leaves turning white toward the center. Iceberg has very little flavor and almost no nutritional value. A popular way to serve it is sliced into a wedge and covered with blue cheese dressing.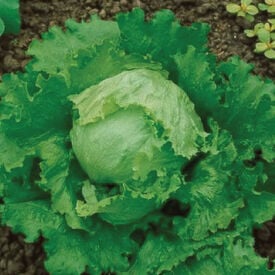 The Great Lakes 118 Lettuce produces large crisp heads! This is a popular variety amongst many farmers for its large heads with a great flavor. The Great Lakes 118 adds the perfect crunch to salads and sandwiches.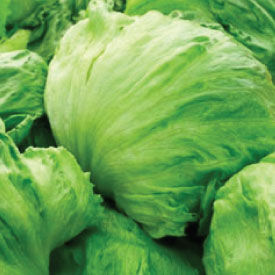 Iceberg Lettuce is the tried and true lettuce that is an easy to grow, slow bolting crisphead. This variety has proven to be one of the most popular crispheads for years! Iceberg is a great lettuce that performs exceptionally well under warm weather conditions. This compact lettuce plant features better leaf texture and quality than other varieties. This variety resists rib discoloration and tip burn.