Hubbard squash is a winter squash that taste similar to pumpkin. Hubbard is the largest winter squash you can grow. The flesh is similar to that of pumpkin with a sweet flavor. They sweeten as they're stored and their extra-thick skins help them store through the winter.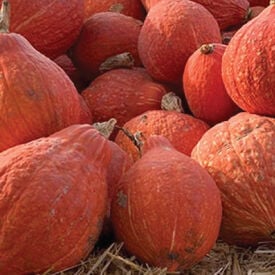 The Golden Hubbard Squash is probably the best eating quality squash, and the tastiest, of all the other Hubbards around! This variety produces sweet fruits packed with dry, fine-grained flesh. This winter squash is tasty when fresh, canned or frozen and it keep very well.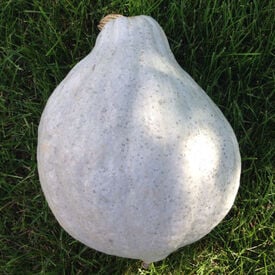 The Blue Hubbard Squash is a beautiful variety that is known for it's delicious taste and big size! This variety is slightly tapered at both ends and has a bumpy, blue outside, hence its name. The Blue Hubbard has a delicious, sweet, yellow flesh that has a wonderful flavor, making it great for market production or home garden. The plant's average yield is 1 or sometimes 2 fruits/plant.