Most gourds are not known for be able to eat but there are a select few that are used in cuisine. The edible sorts are best harvested when young, tender, and mild-tasting.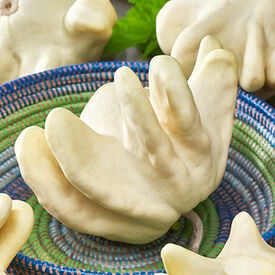 The UFO F1 Gourd is a white saucer-shaped variety with short fingers that looks like it is out of this world, hence its name! Not only will these 8-10 ounce gourds blow you away with its unique looks, but also its flavor. This tasty variety grows on 5 foot vines and will produce a dozen fruits per plant.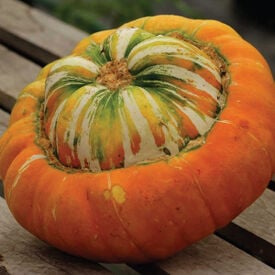 The Turk's Turban gourd is a beautiful multi-colored, ornamental squash. This gourd will grow to about 7" x 8" and will weigh close to 3lbs each and keep well once picked. The Turk's Turban is a favorite fall and holiday porch decoration!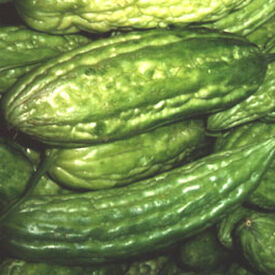 Tai Guo bitter gourd is a widely grown variety of bitter melon! These large fruits have bright skin that is dark green in color with thick flesh. Tai Guo bitters are vigorous, fast growing in warmer climates. It is suggested to grow this gourd along supports. Taiwan Large Bitter is very productive and easy to grow, making it a favorite!