Jalapeno peppers are probably the most popular hot pepper in home gardens. Most commonly used in Mexican dishes, including appetizers, salsas, dips, and cheeses. Jalapenos range from 2,500-10,000 Scoville Heat Units.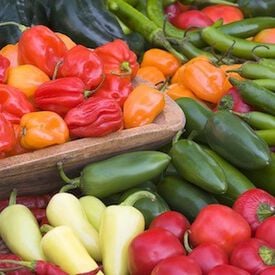 The Hot and Happy Mix is a blend of hot pepper, all colors, shapes and heats. This mix of peppers are bold and adventurous! This assortment of hot peppers includes habaneros, jalapeños, chilies, poblanos, anchos and more! Hot and Happy Mix is perfect for any hot pepper lover!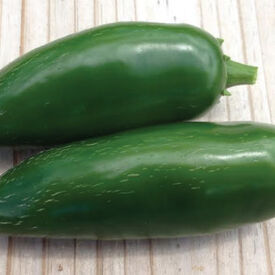 The Jalapeno M Pepper is a high yielding middle of the road hot pepper. This pepper variety has an average hotness level that tastes great in many dishes. Jalapeno M has thick walls with a spicy pungent smell!
Get a head start with the early maturing Early Jalapeno Pepper. This pepper variety continuously produces a dark green, thick skin that forms to the shape of a cone. Enjoy the Early Jalapeno fresh or pickled on salads, dips or tacos!