Crenshaw is a sweet melon with juicy orange flesh. Crenshaws are among the sweetest in the melon family making them a favorite for gardeners. A great variety for freezing left overs.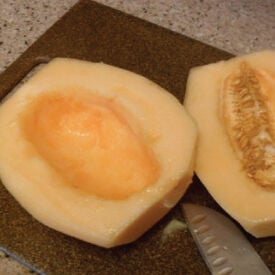 The Crenshaw Melon is a large pear-shaped cantaloupe with a juicy flesh! These large melons have a wonderful sweet flavor! Crenshaw is definitely a family favorite that grows best in warm, dry climates. These melons are pear-shaped and have a green-yellow, salmon pink flesh.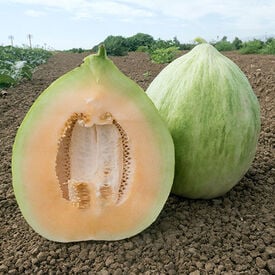 The White Crenshaw Melon is an improved Crenshaw with a very creamy, light peach to white flesh that is perfectly sweet for long summer days! This variety has a very sweet, juicy flavor that is a fan favorite. This melon produces excellent foliage and is great for both market production and home gardening.