Mini lettuce is a single serving lettuce that is a great presentation lettuce. Served uncut with other vegetables makes a beautiful presentation for salads. These varieties grow fast and taste great.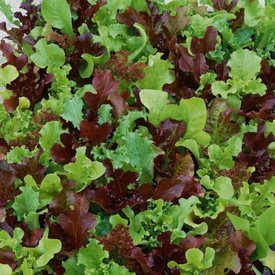 The Mini Greens Blend is a colorful mixture of red and green leaf lettuce varieties that creates a wonderful bright combination. This blend is neither considered a sprout nor true baby leaf lettuce either, these delicious mini greens are somewhere in between! The Mini Greens Blend will give you greens in just 2 weeks from germination to harvest!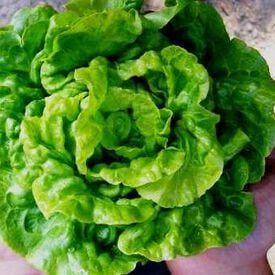 The Tom Thumb Lettuce is a tennis ball sized Bibb type with a great flavor! This slightly savory, bright green lettuce produces small compact heads that have slightly crumpled leaves with a sweet, delicate flavor. One head will make a salad for two! Tom Thumb will grow beautifully in small pots, window boxes, hanging baskets and planted under trees. This variety is the oldest American lettuce still grown, dating back to 1830's! This rare find is a good one!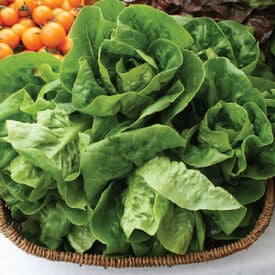 The Little Gem Lettuce is an old time favorite, its truly a gem! This variety can be served whole or as a miniature green romaine. This lettuce produces tender green leaves with a blanched thick heart. Little Gem's heads are about 4 inches across and are prime eating from 4-6 inches tall. The plants can be spaced 6 1/2 by 6 1/2 inches for maximum yields.