Garden sorrel looks like spinach, but has a sour lemon flavor! Young, tender leaves of sorrel add a bit of zest to salads. Sorrel is a good source of potassium and vitamins A and C. Best grown in spring or fall as a cool season crop.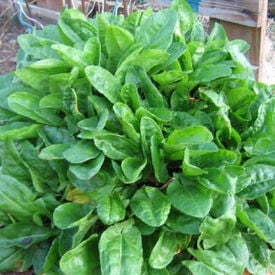 The Garden Sorrel has delicious lemon flavored leaves that go great with a zesty salad or savory soup! These greens are best harvested in early spring and late fall when it's most tender. Garden Sorrel has pointed leaves that form thick clumps. The Garden Sorrel is popular for being high in Vitamin C.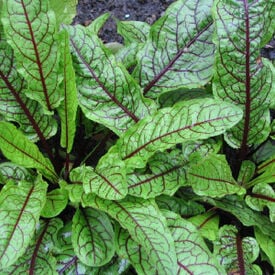 The Red Veined Sorrel is a delicate green with an excellent flavor! This Red Veined Sorrel is a fast growing green that adds a delicious flavor and texture to salads. This green's leaves are best young with a sharp tart flavor that is unique to this plant. The central vein is a dark maroon that webs out throughout the leaf. This variety has very showy leaves that is great for salads, soups, stews and more.