Triplesweet Corn
Additional Characteristics
TripleSweet has exceptional quality and tenderness. Supersweet kernels on every ear. Combined with an improved shelf life, it is sure to be a hit at roadside stands and in local retail stores.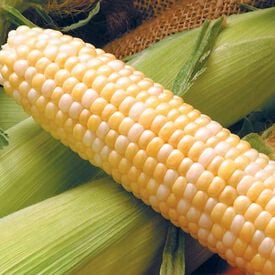 Providence corn is one of our favorite corns to grow for market use! This corn is a TripleSweet bicolor sweet corn with excellent eating quality that is suited for roadside and farm market sales. The husk package is medium green with moderate flags and covers the tip well. We're sure that this corn is going to be your's or your customer's favorite!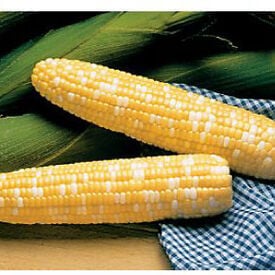 The Serendipity corn is a new type of corn offering 2 kernel types - 75% sugar enhanced and 25% supersweet. This variety has a crunchy, sweet flavor that bursts from these plump ears! One of an entirely new type of corn called TripleSweet, Serendipity combines the crunchy texture of sugar enhanced types with the extra sweetness and holding ability of the supersweets! The Serendipity is absolutely delicious!
Honey Select Sweet corn is known for it's tenderness, flavor and of course, sweetness. No wonder this variety is an All American Selection winner! Honey Select corn is a yellow Triplesweet that will produce large ears with medium-green husks and good flags. Honey Select produces a very high quality ear that can average 8.5" in length with 18-20.