Shelling Beans
Additional Characteristics
A great market bean that will stand out amongst the crowd! A delicious fresh shell bean for the home garden that is easy to grow. Great shelf life, frozen or canned.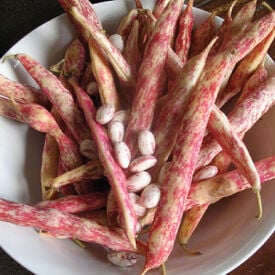 The Vermont Cranberry Shell bean is an incredible bean variety that can be used as a snap, shell or dry bean. Cranberry Shell stores exceptionally well. Maroon colored beans are decorated with darker red, cranberry markings. This variety dates back to the 1800s and is well-suited to short-season, cool summer climates.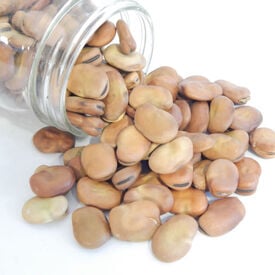 The Broad Windsor Fava beans is a very tasty large dried bean great for drying! Popular in European gardens, Broad Windsor is one of the tastiest of all dried beans and one of the largest-the size of a quarter! When eaten at the shelling stage, you'll discover why their mild flavor makes them perfect partners with many spices and herbs. The sturdy bushes stand 4 feet tall, produce 4-5 inch pods, and are reliably hot weather.
Tongue of Fire is a great market bean with a vibrant red and cream speckled color! This bush bean is not only beautiful, but it is a very tasty bean! The fresh shell beans are large and round shaped. 6-7" stringless pods are great young. An Italian bean that can be eaten fresh, frozen or canned.