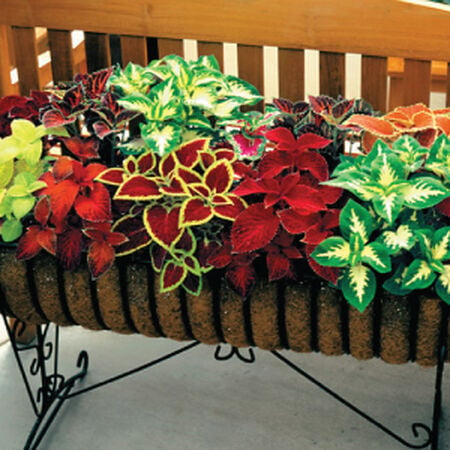 Key Attributes



Days To Maturity (# Days):
75

Botanical Name:
Solenostemon scutellarioides
The Wizard Mix Coleus is a beautiful, compact late flower that blooms many different colors and requires absolutely no pinching! This variety reaches 10 to 12 inches high at maturity, showing color just 8 weeks from sowing.
Key Attributes



Days To Maturity (# Days):
75

Botanical Name:
Solenostemon scutellarioides
Product Details
Botanical Name
Solenostemon scutellarioides
Seeds Per Pound
1,550,000
Growing Conditions
Container Friendly
Days To Maturity (# Days)
75
Growing Instructions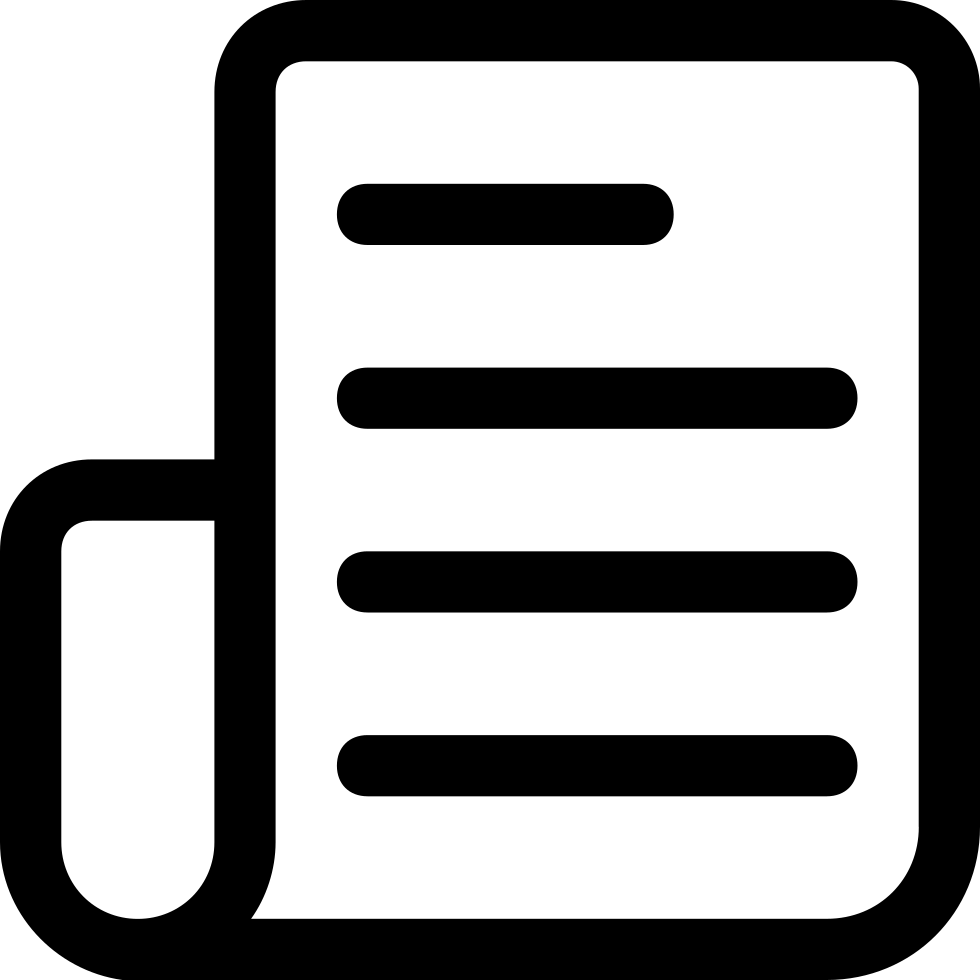 Learning Download: How to Grow Coleus
Coleus is a beautiful plant that blooms in leaves and not flowers, and many gardeners can recognize the importance and beauty that foliage alone can bring to a garden.
Before Planting: Coleus can grow in the shade, but you will obtain the best color of leaves by planting it in an area that has morning sun and afternoon shade.
Planting: Sow seeds indoors eight to 12 weeks before the last frost. Coleus can grow in patio containers or in a flowerbed.
Watering: Make sure the soils has dried to a depth of two
Fertilizer: Fertilize Coleus once a month with a 10-10-10 fertilizer.
Days to Maturity: It can take 4-12 months for the plants to look ideal.
Harvesting: Coleus do not make the greatest options for cut flowers because they tend to wilt immediately upon cutting them. however, you can overwinter Coleus by turning it into a houseplant during the colder months.
Tips: Coleus will flower if you don't pinch it back, so be sure to pinch the plant back every few weeks to direct more energy into the stem and leaves of the plant. When Coleus flowers, it puts too much energy into the flower blooms and loses vigor with its leaves. Once the Coleus flowers, it will die a few weeks afterwards.
Our Seed Promise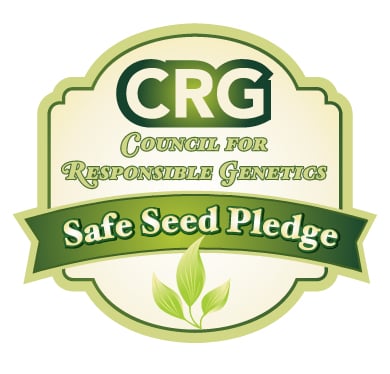 "Agriculture and seeds" provide the basis upon which our lives depend. We must protect this foundation as a safe and genetically stable source for future generations. For the benefit of all farmers, gardeners and consumers who want an alternative, we pledge that we do not knowingly buy or sell genetically engineered seeds or plants.
The mechanical transfer of genetic material outside of natural reproductive methods and between genera, families or kingdoms, poses great biological risks as well as economic, political, and cultural threats. We feel that genetically engineered varieties have been insufficiently tested prior to public release. More research and testing is necessary to further assess the potential risks of genetically engineered seeds. Further, we wish to support agricultural progress that leads to healthier soils, to genetically diverse agricultural ecosystems, and ultimately to healthy people and communities.
To learn more about the "Safe Seed Pledge" please visit www.councilforresponsiblegenetics.org.