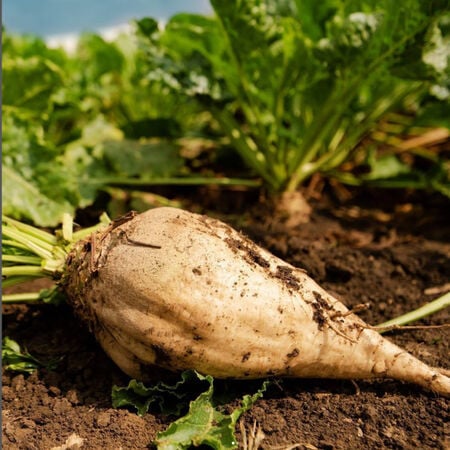 Key Attributes



Days To Maturity (# Days):
90

Botanical Name:
Beta vulgaris
Sugar beets are the perfect natural choice to make sugar! You can boil the sugar beets in order to make a sugary syrup. These beets can grow up to 1 foot long and can weigh from 3-5 pounds. That means you need to thin them to make sure they have enough room to grow. Tops can grow 1-2' tall. Beet tops can be eaten, lightly grazed or fed to animals.
Key Attributes



Days To Maturity (# Days):
90

Botanical Name:
Beta vulgaris
Product Details
Botanical Name
Beta vulgaris
Days To Maturity (# Days)
90
Growing Instructions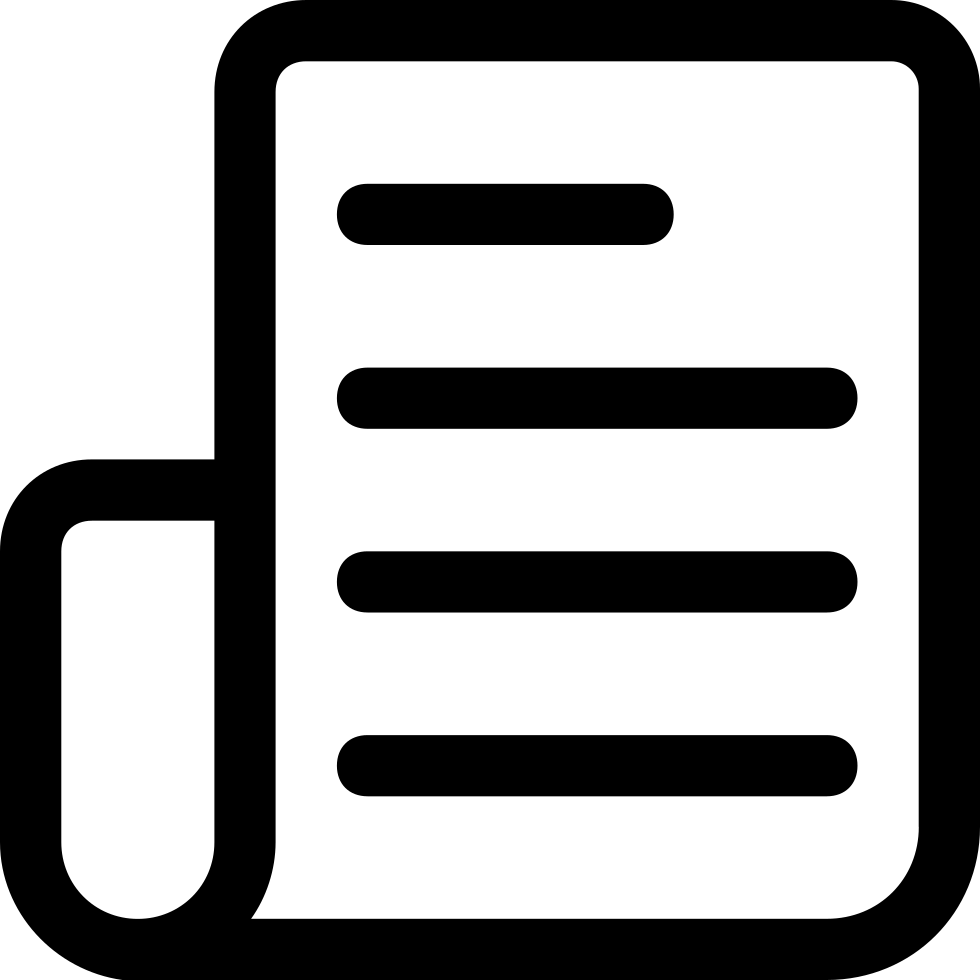 Learning Download: How to Grow Beets
Beets are a unique root vegetable edible for both its bulb and green tops. The vegetable is a biennial, which means they flower and seed in their second year of growth, but beets are typically grown as an annual.
Before Planting: Beets grow quickly in light or loamy soils with a pH over 6.0. In general, cool temperatures produce the best flesh color. Weather temperature fluctuations will cause white rings in the roots.
Planting: Begin sowings when soil has warmed to 45°F. Sow 12-15 seeds/ft. 1/2″ deep, rows 14-18″ apart. Thin to 1 plant per 2″ when true leaves begin to show. For a continuous supply of greens and small tender beets, sow seed at 2-week intervals until 8 weeks before regular heavy frosts are expected. Sow seeds 4-6 weeks before transplanting out after heavy frosts have decreased. Sow seeds 1/2″ deep, 2-3 seeds per cell. Transplant out 3″ apart in rows 14-18″ apart.
Watering: Since beets consist of mostly water, the plant requires adequate watering to grow. Water beets at least an inch weekly if rain doesn't supply enough moisture. Water slowly to permeate the soil and reach the root.
Fertilizer: Apply some high-nitrogen fertilizer six weeks after planting.
Days to Maturity: 14-21 days to have transplant ready, then see days to maturity for each variety.
Harvesting: Sow about 10 weeks before heavy freeze is expected. Dig under beet root and lift plants tops, wash, and store 6 months at 32°F and high humidity. Wash and put in cool location. Store cool and high humidity for best results.
Tips: Though beets can grow in partial shade, their roots may run into tree roots, so plant in deep soil.
AVG. Seeding Rate: 1M/66′, 5M/333′, 436M/acre @15 seeds/ft. and 18″ between rows.
Our Seed Promise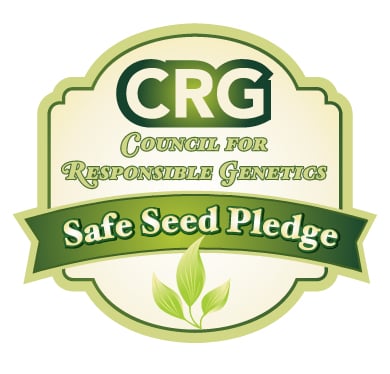 "Agriculture and seeds" provide the basis upon which our lives depend. We must protect this foundation as a safe and genetically stable source for future generations. For the benefit of all farmers, gardeners and consumers who want an alternative, we pledge that we do not knowingly buy or sell genetically engineered seeds or plants.
The mechanical transfer of genetic material outside of natural reproductive methods and between genera, families or kingdoms, poses great biological risks as well as economic, political, and cultural threats. We feel that genetically engineered varieties have been insufficiently tested prior to public release. More research and testing is necessary to further assess the potential risks of genetically engineered seeds. Further, we wish to support agricultural progress that leads to healthier soils, to genetically diverse agricultural ecosystems, and ultimately to healthy people and communities.
To learn more about the "Safe Seed Pledge" please visit www.councilforresponsiblegenetics.org.