Sea Magic Fertilizer, Fertilizers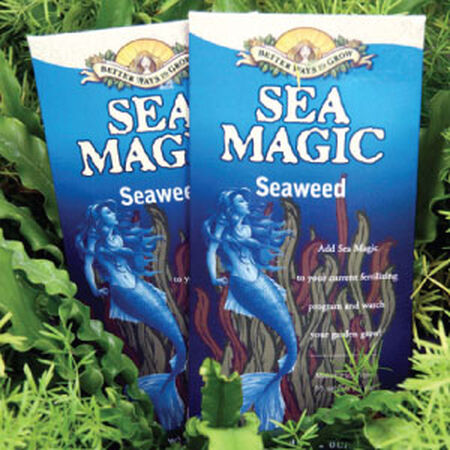 Boost the Vigor of Everything You Grow! Researchers-can't say enough good things about Ascophyllum nodosum, the seaweed we package in a convenient powder form for you to add to water to boost the vigor of everything you grow: fruit and vegetable crops, flowers, lawn, houseplants. Winners in tomato-growing contests and strawberry and raspberry growers have credited seaweed for their successful crops. We use it everywhere regularly-on flower beds, shrubbery and vegetable crops-to produce a lush yard that has won many awards and has been featured on a national TV gardening show. The value of Ascophyllum nosodum in every facet of plant growth prompted Clemson University researcher, Dr. T. L. Senn to write a book on the subject: "Seaweed and Plant Growth." Use in your home garden on all flowers, vegetables, tomatoes, strawberries, fruit trees and shrubs, lawns, seedlings and houseplants. Why it Works! Adding seaweed to your current fertilizing program may be the most important thing you have ever done for your home garden and houseplants. The seaweed in Sea Magic, Ascophyllum nodosum, is harvested from the cold clear waters of the North Atlantic and is quickly dried under a special procedure designed to keep its natural qualities intact.
Our Seed Promise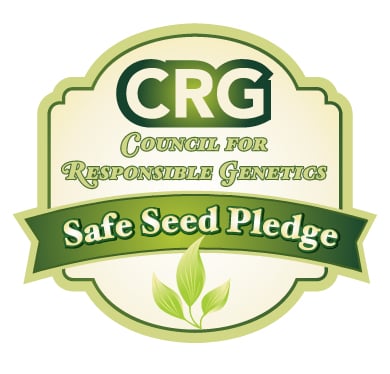 "Agriculture and seeds" provide the basis upon which our lives depend. We must protect this foundation as a safe and genetically stable source for future generations. For the benefit of all farmers, gardeners and consumers who want an alternative, we pledge that we do not knowingly buy or sell genetically engineered seeds or plants.
The mechanical transfer of genetic material outside of natural reproductive methods and between genera, families or kingdoms, poses great biological risks as well as economic, political, and cultural threats. We feel that genetically engineered varieties have been insufficiently tested prior to public release. More research and testing is necessary to further assess the potential risks of genetically engineered seeds. Further, we wish to support agricultural progress that leads to healthier soils, to genetically diverse agricultural ecosystems, and ultimately to healthy people and communities.
To learn more about the "Safe Seed Pledge" please visit www.councilforresponsiblegenetics.org.