Moon Lagoon, Eucalyptus Seeds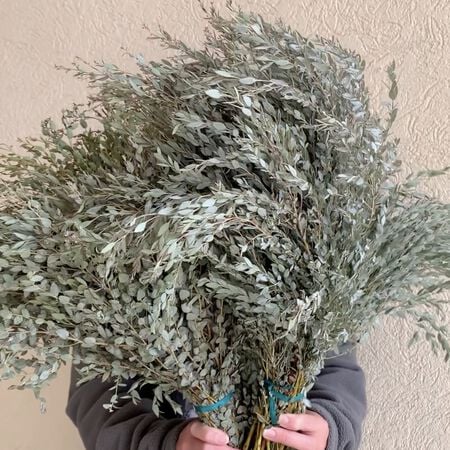 Key Attributes



Days To Maturity (# Days):
135

Botanical Name:
Eucalyptus
Moon Lagoon Eucalyptus, scientifically known as Eucalyptus 'Moon Lagoon,' is a stunning and aromatic Australian native plant that has gained popularity in the horticultural world for its unique foliage and versatile use in floral arrangements. This particular variety of eucalyptus is believed to have originated in Australia, where eucalyptus trees are abundant and have a rich history dating back centuries. It belongs to the Myrtaceae family and is characterized by its silvery-blue, lance-shaped leaves with a distinct moon-shaped curve at the base, giving it its poetic name, "Moon Lagoon."
Moon Lagoon Eucalyptus is highly prized for its cut flower potential. Its elegant foliage adds a touch of sophistication to floral bouquets and arrangements. The leaves are not only visually appealing but also emit a pleasant fragrance, making them a favorite choice for various occasions, from weddings to home décor. The plant typically reaches a size of 6 to 10 feet in height, with a bushy and compact growth habit. It has a moderate growth rate, and under ideal conditions, it can be ready for harvest in approximately 2 to 3 years.
When growing Moon Lagoon Eucalyptus from seeds, it is advisable to sow them indoors or in a greenhouse. The seeds can be sown in well-draining soil in the early spring. Space the seeds at a depth of about 1/4 inch and maintain a consistent temperature of around 70-75°F (21-24°C) for germination, which typically takes 14-21 days. Transplant the seedlings outdoors after the last frost, spacing them at least 6 to 8 feet apart to allow ample room for growth. Moon Lagoon Eucalyptus thrives in full sun to partial shade and prefers well-drained soil. Adequate moisture is essential during the initial stages of growth, but once established, it is a relatively low-maintenance plant, making it an excellent addition to gardens, landscapes, and cut flower gardens alike.
Key Attributes



Days To Maturity (# Days):
135

Botanical Name:
Eucalyptus
Product Details
Botanical Name
Eucalyptus
Uses
Bouquet Filler, Dry Arrangements
Life Cycle
Tender Perennial
Days To Maturity (# Days)
135
Our Seed Promise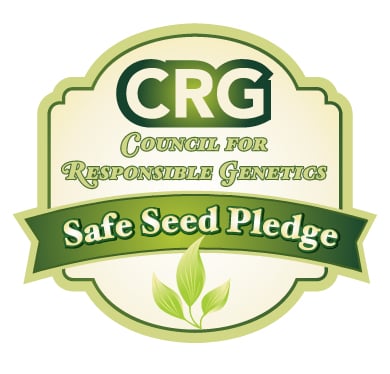 "Agriculture and seeds" provide the basis upon which our lives depend. We must protect this foundation as a safe and genetically stable source for future generations. For the benefit of all farmers, gardeners and consumers who want an alternative, we pledge that we do not knowingly buy or sell genetically engineered seeds or plants.
The mechanical transfer of genetic material outside of natural reproductive methods and between genera, families or kingdoms, poses great biological risks as well as economic, political, and cultural threats. We feel that genetically engineered varieties have been insufficiently tested prior to public release. More research and testing is necessary to further assess the potential risks of genetically engineered seeds. Further, we wish to support agricultural progress that leads to healthier soils, to genetically diverse agricultural ecosystems, and ultimately to healthy people and communities.
To learn more about the "Safe Seed Pledge" please visit www.councilforresponsiblegenetics.org.