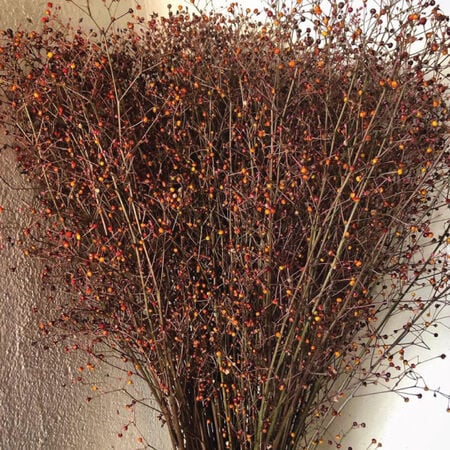 Key Attributes



Days To Maturity (# Days):
95

Botanical Name:
Talinum limonense
The Jewels of Limon Talinum, scientifically known as Talinum limonense, are a captivating and rare succulent plant species native to the arid regions of Central and South America, particularly in countries like Mexico and Colombia. These exquisite succulents are known for their distinctive appearance and unique characteristics. Jewels of Limon Talinum are typically small in size, with a mature plant reaching heights of 6 to 12 inches. They are renowned for their striking rosette shape, which consists of fleshy, teardrop-shaped leaves that form a perfect spiral arrangement. Fun and easy plant to grow that adds some extra pizzazz to bouquets. Bead-like seed pods grow on dense branches. These plants provide a long harvest window for cutting. Quickly flowers and matures to dark brown seed pods.
These succulents thrive in arid and semi-arid environments, making them well-suited for xeriscaping and drought-tolerant gardening. They require well-drained soil and plenty of sunlight to flourish, making them a popular choice for rock gardens, containers, or as ground cover in dry landscapes. Jewels of Limon Talinum are adapted to withstand prolonged periods of drought, storing water in their thick leaves to survive in harsh conditions.
Key Attributes



Days To Maturity (# Days):
95

Botanical Name:
Talinum limonense
Product Details
Botanical Name
Talinum limonense
Seeds Per Pound
1,404,800
Uses
Bouquet Filler, Dry Arrangements
Days To Maturity (# Days)
95
Our Seed Promise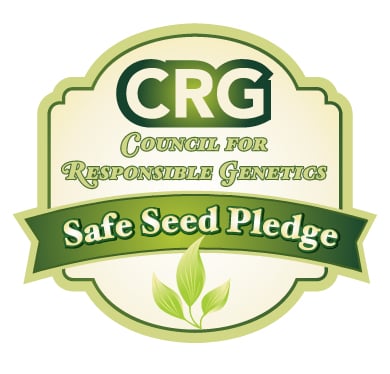 "Agriculture and seeds" provide the basis upon which our lives depend. We must protect this foundation as a safe and genetically stable source for future generations. For the benefit of all farmers, gardeners and consumers who want an alternative, we pledge that we do not knowingly buy or sell genetically engineered seeds or plants.
The mechanical transfer of genetic material outside of natural reproductive methods and between genera, families or kingdoms, poses great biological risks as well as economic, political, and cultural threats. We feel that genetically engineered varieties have been insufficiently tested prior to public release. More research and testing is necessary to further assess the potential risks of genetically engineered seeds. Further, we wish to support agricultural progress that leads to healthier soils, to genetically diverse agricultural ecosystems, and ultimately to healthy people and communities.
To learn more about the "Safe Seed Pledge" please visit www.councilforresponsiblegenetics.org.