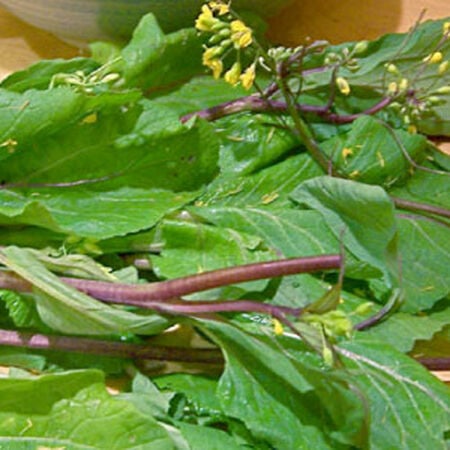 Key Attributes



Days To Maturity (# Days):
37

Botanical Name:
Purple choy sum
The Hon Tsai Tai has deep purple tender stalks with a slight mustard flavor that is great in different salads or cooked into stir fries! Its green leaves have petite florets that are best harvested right before the bright yellow blossoms open. Hon Tsa Tai is best grown in mid to late summer.
Key Attributes



Days To Maturity (# Days):
37

Botanical Name:
Purple choy sum
Product Details
Botanical Name
Purple choy sum
Days To Maturity (# Days)
37
Growing Instructions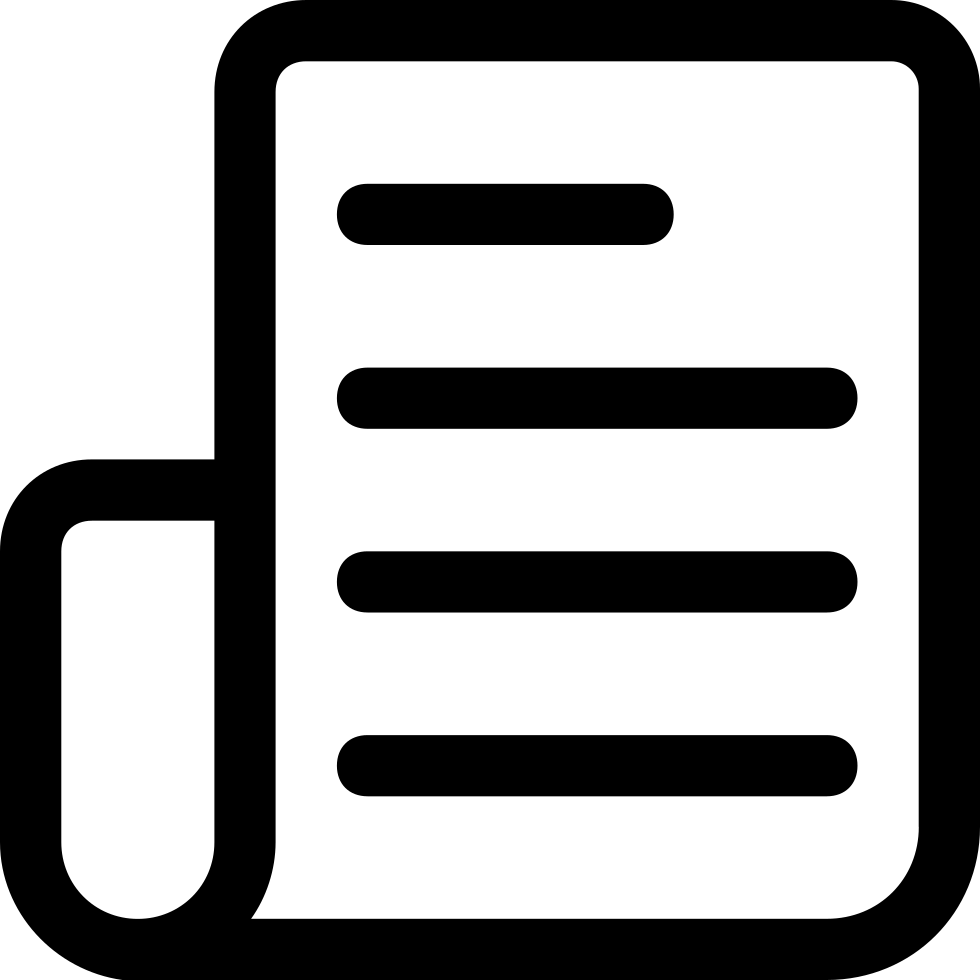 Learning Download: How to Grow Greens
Greens offer many micronutrients and taste profiles, with tastes ranging from the spicy bite of mustard greens and arugula to the sweet, delicate leaves of a spring mix.
Before Planting: Greens are a cool-weather crop, and are oftentimes easy to start from seed. Plant them outside three weeks before the last frost date. For a fall harvest, begin planting greens seeds mid-summer.
Planting: Plant each seed just under the soil, about ó inch apart. Once seedlings show, thin them to 3 inches apart. Plant new seeds every three weeks for a continuous harvest.
Watering: Greens require 2 inches of water per week.
Fertilizer: Leafy greens need nutrients available in 5-10-10 and 10-10-10 fertilizers, as well as organic options like bone meal, blood meal and dehydrated manure. Following the instructions on the container, spread the fertilizer evenly across the greens. Mix the fertilizer into the top 2 inches of soil prior to planting. Seeds are sensitive to fertilizer, so mixing it with the soil before planting will help prevent any problems.
Days to Maturity: Green are ready to harvest once their leaves reach full size. (See each variety for days to maturity)
Harvesting: Greens can be harvested by cutting down the entire plant or picking each leaf individually as they grow. Discard any yellow leaves, and pick the leaves when they are young and tender, as older and larger leaves taste more bitter.
Tips: Keep the area weed free, especially when the greens are young. Use row covers to keep pests away and to grow pristine leaves. Greens can be grown in a container or a pallet garden if a gardener is lacking space.
Our Seed Promise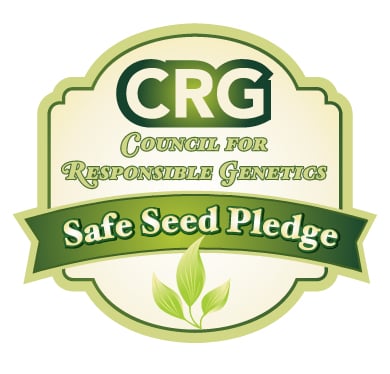 "Agriculture and seeds" provide the basis upon which our lives depend. We must protect this foundation as a safe and genetically stable source for future generations. For the benefit of all farmers, gardeners and consumers who want an alternative, we pledge that we do not knowingly buy or sell genetically engineered seeds or plants.
The mechanical transfer of genetic material outside of natural reproductive methods and between genera, families or kingdoms, poses great biological risks as well as economic, political, and cultural threats. We feel that genetically engineered varieties have been insufficiently tested prior to public release. More research and testing is necessary to further assess the potential risks of genetically engineered seeds. Further, we wish to support agricultural progress that leads to healthier soils, to genetically diverse agricultural ecosystems, and ultimately to healthy people and communities.
To learn more about the "Safe Seed Pledge" please visit www.councilforresponsiblegenetics.org.