Dalmatian Mix, Digitalis Seeds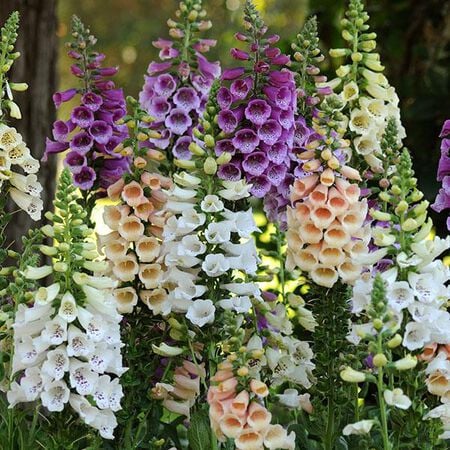 Key Attributes

Sun:
Full Sun / Partial Shade


Days To Maturity (# Days):
125

Botanical Name:
Digitalis purpurea
Dalmatian Foxglove offers uniformity, a great habit and early flowering, making it ideal for home and market growers. Blooms from seed the first year and produces beautiful mix of pinks, purples, white, cream and peach. Best when treated as a fall or spring-planted hardy annual, as winter survival is generally poor when treated as a perennial. Seed has been pelleted for ease of sowing.
Key Attributes

Sun:
Full Sun / Partial Shade


Days To Maturity (# Days):
125

Botanical Name:
Digitalis purpurea
Product Details
Botanical Name
Digitalis purpurea
Additional Characteristics
Attracts Pollinators, Extended Blooms, Deer Resistant
Sun
Full Sun / Partial Shade
Life Cycle
Tender Perennial
Days To Maturity (# Days)
125
Growing Instructions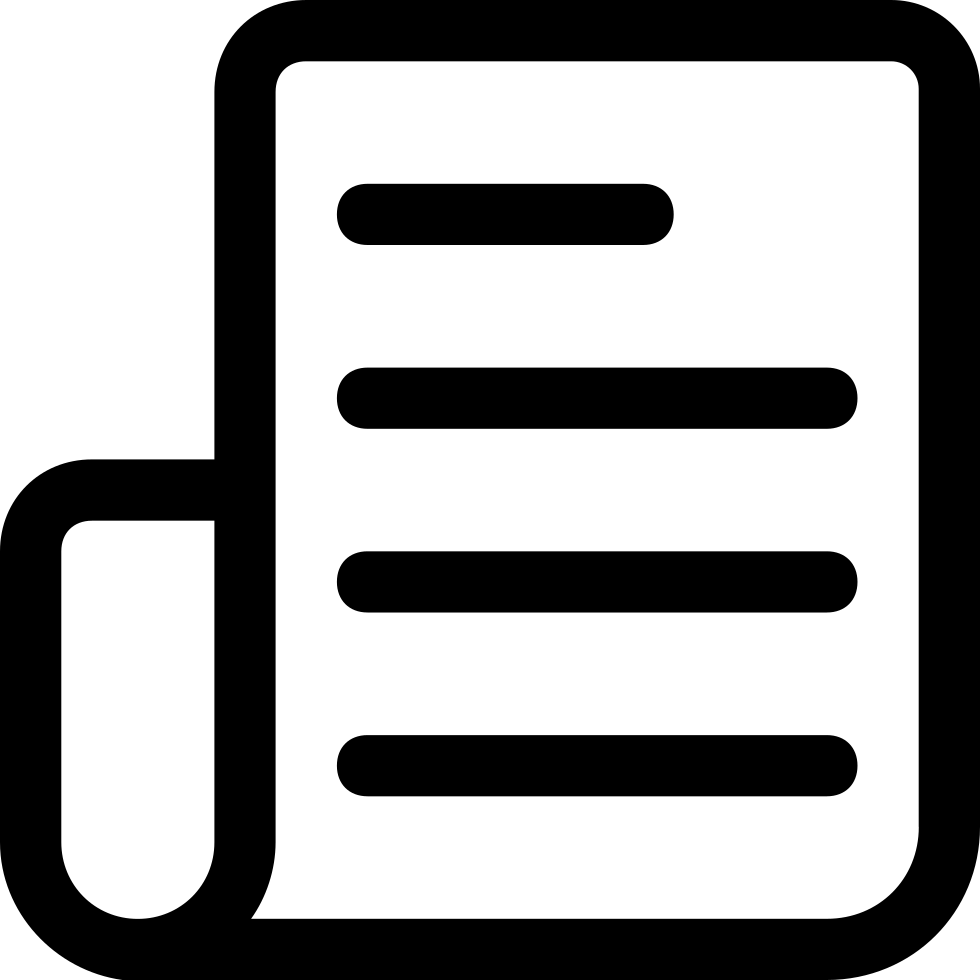 Learning Download: How to Grow Digitalis
Digitalis, also known as foxglove, has long, tubular flowers growing on a tall stem in varying colors. Some Digitalis varieties can reach up to 6 feet in height.
Before Planting: Prior to planting seeds, amend the soil with compost.
Planting: Digitalis seeds also can be started indoors in the late fall, winter or spring. Surface sow the seeds and space them 1 inch apart. Once seedlings emerge, thin them to 12 inches apart.
Watering: Digitalis do best in rich and well-drained soil, and they grow well if the soil is kept moist throughout growth.
Fertilizer: Add a general-purpose fertilizer once a month to the Digitalis to promote fuller blooms.
Days to Maturity: Digitalis will begin flowering in the middle of summer.
Harvesting: Cutting the flowers to display in a vase also helps in preventing reseeding. Digitalis seeds can be harvested by waiting for the seed pods to turn brown and then holding an envelope beneath the pods while shaking the seeds out of the pod.
Tips: Be aware that Digitalis is poisonous if ingested. This can be handy, as deer avoid eating the plant, but keep young children and pets away from the plant.
Our Seed Promise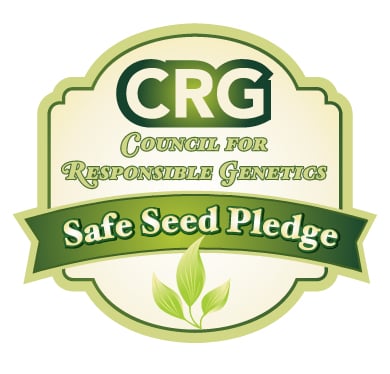 "Agriculture and seeds" provide the basis upon which our lives depend. We must protect this foundation as a safe and genetically stable source for future generations. For the benefit of all farmers, gardeners and consumers who want an alternative, we pledge that we do not knowingly buy or sell genetically engineered seeds or plants.
The mechanical transfer of genetic material outside of natural reproductive methods and between genera, families or kingdoms, poses great biological risks as well as economic, political, and cultural threats. We feel that genetically engineered varieties have been insufficiently tested prior to public release. More research and testing is necessary to further assess the potential risks of genetically engineered seeds. Further, we wish to support agricultural progress that leads to healthier soils, to genetically diverse agricultural ecosystems, and ultimately to healthy people and communities.
To learn more about the "Safe Seed Pledge" please visit www.councilforresponsiblegenetics.org.