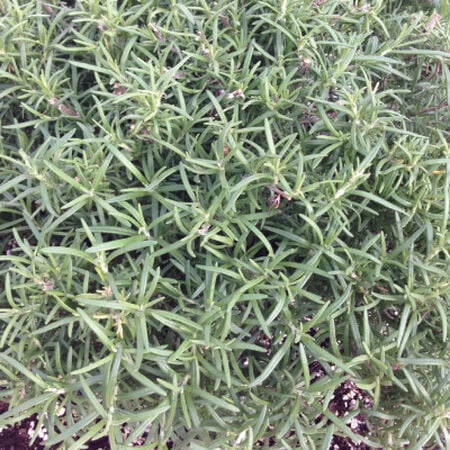 Key Attributes



Days To Maturity (# Days):
110

Botanical Name:
Rosmarinus officinalis
Rosemary is a very popular herb for its many uses, such as in potpourris and aromatherapy as well as flavoring many dishes! Start the seeds early indoors for a better harvest. Rosemary should be set outside early and will tolerate light frost.
Key Attributes



Days To Maturity (# Days):
110

Botanical Name:
Rosmarinus officinalis
Product Details
Botanical Name
Rosmarinus officinalis
Life Cycle
Tender Perennial
Sow Method
TransplantDirect Sow
Germination
22,23,24,14,25,15,26,16,27,17,28,18,19,20,21
Days To Maturity (# Days)
110
Growing Instructions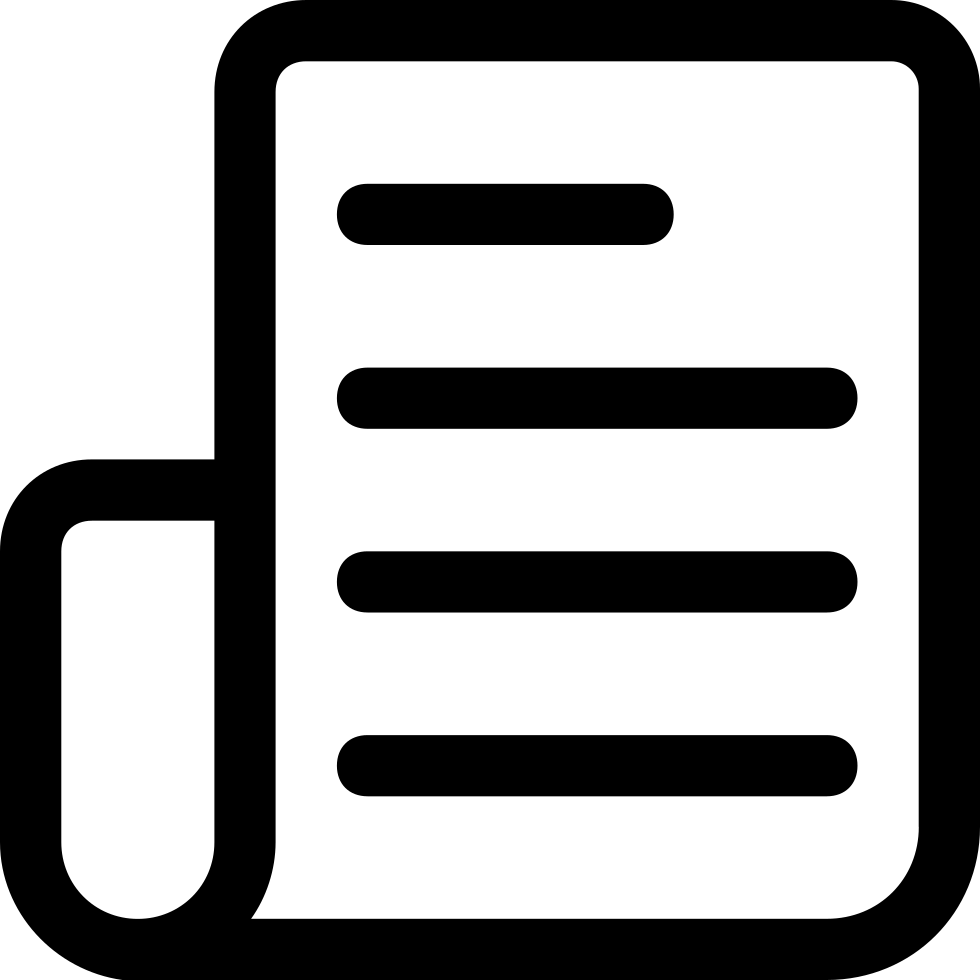 Learning Download: How to Grow Rosemary
Rosemary is a bushy plant with aromatic leaves. It is most often used to flavor meats and vegetables, but it also can be used as a garnish or dried and made into aromatic potpourris. Rosemary is a perennial plant with a woody stem that is often recognized for its hardiness.
Before Planting: When beginning rosemary from seed, understand it is a slow-to-grow, woody perennial that will not be ready to harvest its first year. Soak seeds up to six hours in water to encourage the germination process.
Planting: Sow seeds indoors in mid-February to April and transplant or direct sow into the garden in May. When planting seeds, barely cover them with a seed starting mix and apply bottom heat. Keep rosemary in its own pot during its first year of growth, but you can transplant it to the garden the following spring.
Watering: Keep rosemary watered during hot weather and apply mulch around the plant once winter approaches.
Fertilizer: To correctly fertilize rosemary, fertilize with weekly applications of a high-nitrogen formula during the spring months but withhold fertilizer during the fall and winter. Sprinkle the organic matter around the base of the plant and cultivate it into the soil. Rosemary also can be harvested with a continuous release fertilizer.
Days to Maturity: Rosemary is a slow-to-grow perennial that may take up to a year to be ready to harvest. (See variety for days to harvest)
Harvesting: To harvest rosemary, pull individual leaves off the plant or cut entire stems. Rosemary is also often used dried. To dry rosemary, hang bunches of the plant upside down on a rack. Strip the leaves from the stems once the stems are dry.
Tips: Grow rosemary near beans, Brassicas or carrots.
Our Seed Promise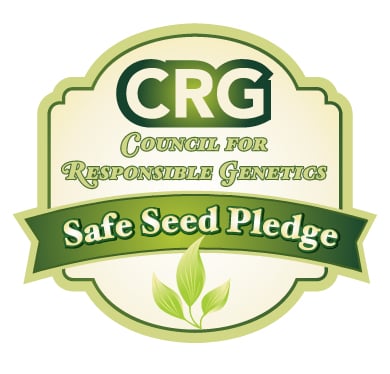 "Agriculture and seeds" provide the basis upon which our lives depend. We must protect this foundation as a safe and genetically stable source for future generations. For the benefit of all farmers, gardeners and consumers who want an alternative, we pledge that we do not knowingly buy or sell genetically engineered seeds or plants.
The mechanical transfer of genetic material outside of natural reproductive methods and between genera, families or kingdoms, poses great biological risks as well as economic, political, and cultural threats. We feel that genetically engineered varieties have been insufficiently tested prior to public release. More research and testing is necessary to further assess the potential risks of genetically engineered seeds. Further, we wish to support agricultural progress that leads to healthier soils, to genetically diverse agricultural ecosystems, and ultimately to healthy people and communities.
To learn more about the "Safe Seed Pledge" please visit www.councilforresponsiblegenetics.org.