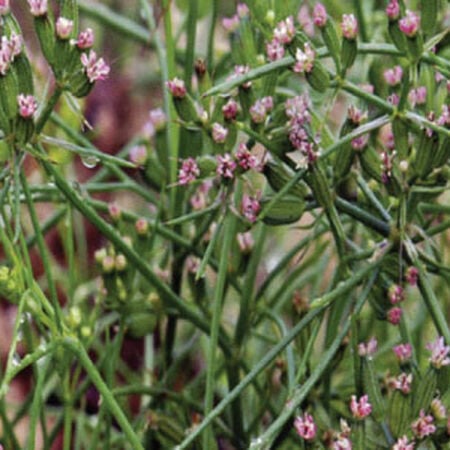 Key Attributes



Days To Maturity (# Days):
110

Botanical Name:
Cuminum cyminum
The beautiful blush, pink flowers of the wonderfully fragrant Cumin plants are used to flavor many popular East Indian dishes! The beautiful foliage has a very aromatic smell that is similar to dill. This herb's young leaves mix very well into salads. Cumin grows best in warmer climates, but will produce seeds in cooler northern climates if started early enough.
Key Attributes



Days To Maturity (# Days):
110

Botanical Name:
Cuminum cyminum
Product Details
Botanical Name
Cuminum cyminum
Sow Method
Direct SowTransplant
Germination
11,12,13,14,8,9,10
Days To Maturity (# Days)
110
Growing Instructions
Learning Download: How to Grow Cumin
Although its foliage resembles dill, cumin is actually a member of the parsley family. In addition to adding its foliage to salads, cumin seeds are often used as seasoning. Cumin also will grow white or pink flowers beginning midsummer. Cumin plants can reach up to 24 inches in height.
Before Planting: Cumin has a longer growing season, so begin indoors four weeks before the last spring frost.
Planting: Plant seeds ¼ inch deep and keep the soil moist until the seeds germinate. Once the minimum temperatures outside reach at least 60 degrees Fahrenheit, transplant the cumin outdoors. If beginning cumin outdoors, plant one or two weeks after the last frost date. Plant a group of four seeds every 4 to 8 inches. Although cumin can be planted early indoors to get a head start on the growing season since it takes a long time to grow, the plant is difficult to transplant and if grown in warmer climates, cumin should be directly sown outdoors.
Watering: Be careful not to over-water cumin plants, and let the soil get almost dry before watering again. Cumin can be susceptible to root rot if it is watered too much, though cumin grown in a container needs to be watered more often as they dry out quicker than those planted in the ground.
Fertilizer: Fertilize cumin with a natural compost tea during its growing season and avoid fertilizers with high nitrogen.
Days to Maturity: Cumin has a longer growing season than most herbs, taking 120 days to mature.
Harvesting: Cut the entire stem and then hang upside down in a paper bag or over a container that will catch the seeds as they fall out. Harvest the leaves whenever they are large enough to be used in a salad. Cumin seeds
can then be used ground up or whole.
Tips: Plant cumin near crops that attract caterpillars or aphids to help control those pests. Although cumin can control pests in the garden, it also grows well in containers like most herbs.
Our Seed Promise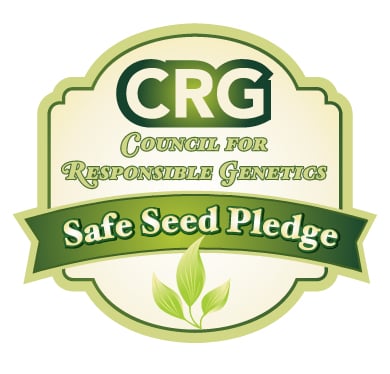 "Agriculture and seeds" provide the basis upon which our lives depend. We must protect this foundation as a safe and genetically stable source for future generations. For the benefit of all farmers, gardeners and consumers who want an alternative, we pledge that we do not knowingly buy or sell genetically engineered seeds or plants.
The mechanical transfer of genetic material outside of natural reproductive methods and between genera, families or kingdoms, poses great biological risks as well as economic, political, and cultural threats. We feel that genetically engineered varieties have been insufficiently tested prior to public release. More research and testing is necessary to further assess the potential risks of genetically engineered seeds. Further, we wish to support agricultural progress that leads to healthier soils, to genetically diverse agricultural ecosystems, and ultimately to healthy people and communities.
To learn more about the "Safe Seed Pledge" please visit www.councilforresponsiblegenetics.org.