Caveman's Club, Gourd Seeds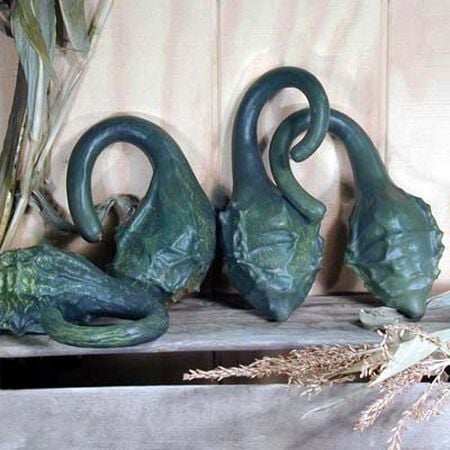 Key Attributes



Days To Maturity (# Days):
125

Botanical Name:
Lagenaria siceraria
The Caveman's Club gourd gets its name because it resembles the club of a primitive caveman! Caveman's Club gourd can grow to be 18" long with a narrow handle that ends in an oblong, deeply veined and ridged "club." This gourd matures late and should be planted early for best results. Trellis the vines to help ensure straight necks.
Key Attributes



Days To Maturity (# Days):
125

Botanical Name:
Lagenaria siceraria
Product Details
Botanical Name
Lagenaria siceraria
Seed Count
Approximately 2,500 seeds per pound.
Germination
11,12,13,14,15,7,8,9,10
Days To Maturity (# Days)
125
Growing Instructions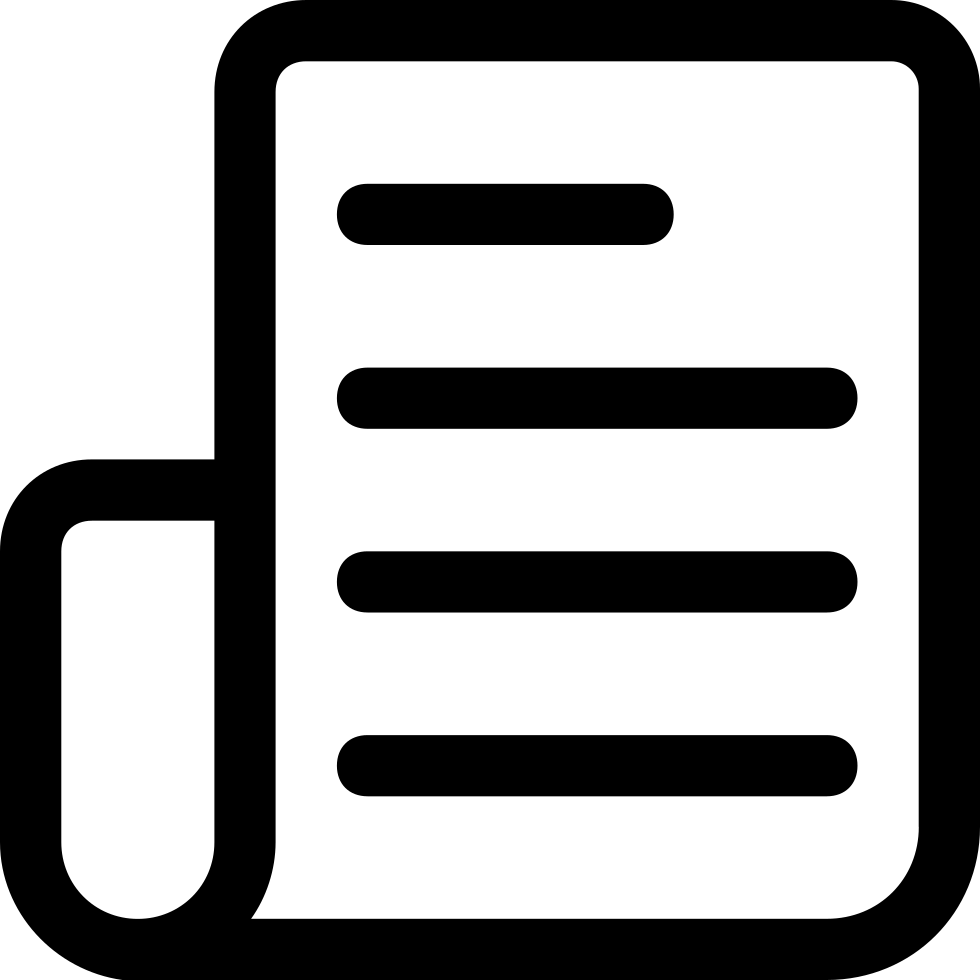 Learning Download: How to Grow Gourds
Gourds can be often used as a natural source of décor during the fall months. Ornamental gourds come in all colors and sizes, and can even be made into birdhouses. Gourds are a member of the squash family.
Before Planting: Choose a location with full sun and fertile, well-drained soil is best, with a pH of 6.0-7.0. Row covers can and should be used to establish seedlings but removed when first flowers begin to form. Gourds can also be grown on sturdy trellises.
Planting: For direct seeding, sow in late spring, when soil temperature is at least 70°F and danger of frost has passed. Sow 2 seeds at each spacing interval (above), 1″ deep; thin to 1 plant per spacing interval after seedlings are established. If started the seeds indoors, sow 2 seeds 1″ deep in 3″+ containers 3 weeks prior to transplanting date. If growing a mixed variety, sort seeds into groups by shape and size prior to sowing. Thin to 1 plant per container/cell with scissors. Harden off plants 4-7 days prior to transplanting. After danger of frost has passed, transplant out at (small 18-24″), (medium 24-36″) and (large 36-48″). Space rows at 6-12. Handle seedlings carefully; minimal root disturbance is best. Peat pot containers work best.
Watering: Gourds require little care and only need to be watered once a week.
Fertilizer: Prior to planting, add manure or compost to the soil. Once the gourds are established, adding fertilizer may not be necessary but for those gardeners who wish to do so, fertilize with a water-soluble, low-nitrogen fertilizer, such as 5-10-5. High-nitrogen fertilizers encourage leafy growth.
Days to Maturity: Gourds can take anywhere from 90 to 130 days to harvest based on the variety grown, with hard-shell varieties taking longer to mature.
Harvesting: Harvest when color fully developed and stems are dry, but before hard frost. Cure out of direct sunlight at 80°F for 5-7 days. Wash fruits and dry.
Tips: Gourds prefer warm weather, and although they are used as decoration during cooler months, they do not like frost. A late spring frost when planted can kill the seedlings unless covered.
Our Seed Promise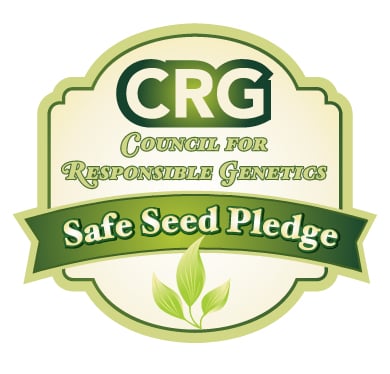 "Agriculture and seeds" provide the basis upon which our lives depend. We must protect this foundation as a safe and genetically stable source for future generations. For the benefit of all farmers, gardeners and consumers who want an alternative, we pledge that we do not knowingly buy or sell genetically engineered seeds or plants.
The mechanical transfer of genetic material outside of natural reproductive methods and between genera, families or kingdoms, poses great biological risks as well as economic, political, and cultural threats. We feel that genetically engineered varieties have been insufficiently tested prior to public release. More research and testing is necessary to further assess the potential risks of genetically engineered seeds. Further, we wish to support agricultural progress that leads to healthier soils, to genetically diverse agricultural ecosystems, and ultimately to healthy people and communities.
To learn more about the "Safe Seed Pledge" please visit www.councilforresponsiblegenetics.org.