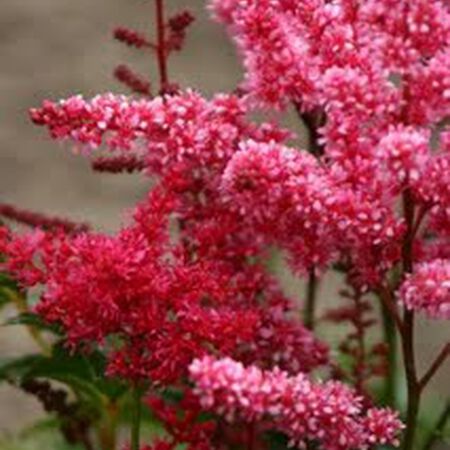 The Bella Mix is a blend of fluffy white, cream, pink and carmine blooms of Astilbes that are perfect for shaded and partly shaded areas. Sow this mix in February through April to have beautiful flowers in 6 months, or over winter for flowers from June through August.
Product Details
Growing Conditions
Shade Garden
Growing Instructions
Learning Download: How to Grow Astilbe
Astilbe is the perfect flower option for gardeners who need to fill in and add brightness to shaded areas in their yard or garden. Astilbe is a perennial flower, meaning it returns year after year.
Before Planting: Astilbe can be planted in the spring or in the fall, but don't plant it in the summer because it will dry out too easily. It will take several years before your plant becomes established.
Planting: Astilbe grows best if planted in partial shade as it needs protection from the hottest parts of the day. However if planted in full shade, flowering will be reduced. It does best when placed in moist, well-drained soil that is slightly on the acidic side.
Watering: Water regularly to keep the soil consistently moist.
Fertilizer: Each spring, add 1 or 2 inches of compost around the plant as well as a 5-5-5 fertilizer to encourage new growth. Also, you can side dress with a balanced fertilizer in the early summer if you desire.
Days to Maturity: Astilbe will begin to bloom mid-summer, late summer or early fall and will last 2-3 weeks.
Harvesting: Astilbe has strong stems that make for great cut flowers.
Tips: When growing Astilbe, add organic matter to the soil around the plant, because if there isn't enough organic matter in the soil, the Astilbe will dry out and the leaves will curl up and get scorched during the hot parts of the summer.
Our Seed Promise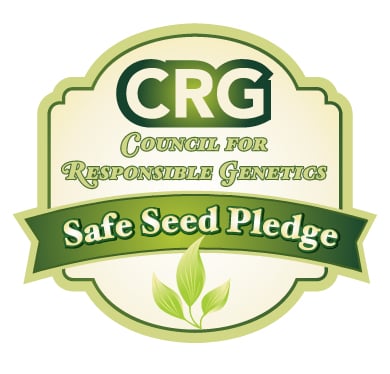 "Agriculture and seeds" provide the basis upon which our lives depend. We must protect this foundation as a safe and genetically stable source for future generations. For the benefit of all farmers, gardeners and consumers who want an alternative, we pledge that we do not knowingly buy or sell genetically engineered seeds or plants.
The mechanical transfer of genetic material outside of natural reproductive methods and between genera, families or kingdoms, poses great biological risks as well as economic, political, and cultural threats. We feel that genetically engineered varieties have been insufficiently tested prior to public release. More research and testing is necessary to further assess the potential risks of genetically engineered seeds. Further, we wish to support agricultural progress that leads to healthier soils, to genetically diverse agricultural ecosystems, and ultimately to healthy people and communities.
To learn more about the "Safe Seed Pledge" please visit www.councilforresponsiblegenetics.org.